How to Make Money on Etsy
Have you ever thought about selling your artwork or handmade crafts online? If so, then you've likely considered opening an online shop on Etsy.
With over 40 million active buyers, Etsy has become one of the most popular online marketplaces for artists, crafters, and many other types of creatives who want to sell goods and earn money.
The built-in audience of buyers can be great benefit, especially for someone who is just getting started with an Etsy side hustle and doesn't already have an audience of readers, followers, or subscribers.
However, even though starting an Etsy shop can be a good side hustle opportunity, it's not an income stream that you should start if you are looking to make money quickly.
Running an Etsy store, getting your first sale, and making consistent sales takes time, patience, and a true commitment to the process and to your future customers.
If you're ready to learn how to sell on Etsy and make money, keep reading!
I recently had the pleasure of interviewing Emily Cromwell, a successful Etsy seller! She was gracious enough to share her best advice for starting a successful Etsy shop. Here's what she had to say!
How to Make Money Selling on Etsy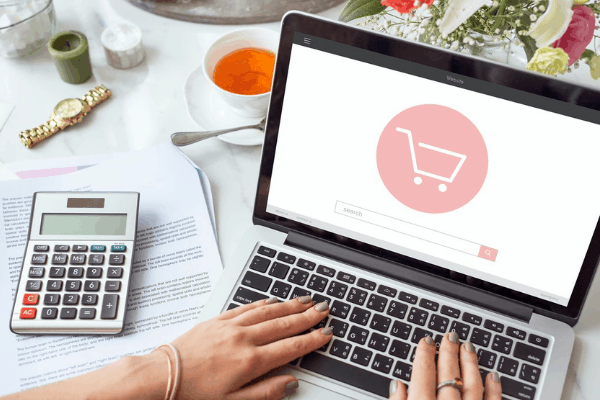 What inspired you to become and Etsy shop owner?
My name is Emily! I started selling on Etsy back in 2011. I've always been an artist. I've always loved the idea of running my own business, ever since I was a young kid.
As I got older, my motivation to do so only increased. I decided I wanted to pursue my passion so I opened my online shop! 
What types of products do you sell on Etsy?
I sell colorful bookish and positivity products! I make bookmarks (both traditional and magnetic), vinyl stickers, planner sticker sheets, apparel, notebooks and planners, party favor labels and much more.
My main focus in my business is to design bright and colorful things that make you smile and feel good inside.
What skills do you need to become an Etsy shop owner?
You really need to be a self-motivated person to run a successful Etsy shop. You wear so many hats as a business owner, and you need to be able to take on the many jobs that a small business entails.
Not only are you the product designer, but you also are in charge of customer service, shipping supplies, branding and packaging, social media marketing, and so much more.
Related Article: How to Market Your Side Hustle
What tools do you need to run a successful Etsy shop?
In my opinion, you should have a variety of products lined up and ready to go when you open. It's always a good idea to have variety for people to look through in your shop.
Something that personally has really helped my business was when I made myself a shipping station! That's where I keep all my boxes, tissue paper, promo materials, freebie stickers, mailers, tape and more to help me stay organized.
Organization is so important with running a business, so it's great to have drawers, shelves and storage boxes around your studio to help you keep inventory easily organized.
What daily or weekly tasks do you complete as an Etsy shop owner?
Every Monday to Friday from the morning until the evening, I'm in my studio working on orders. In the late evenings, I'll prep all the files or inventory for the orders that I'll be working on the next day.
About twice a week I'll go through all my product inventory as well as my materials and supplies and see what needs to be restocked!
I try and give myself the weekend off, but usually, that's when I end up drawing new designs, so technically I'm always sort of working!
What's the key to running a successful Etsy shop?
In my opinion, it all comes down to having a passion for what you're doing. If there's no passion behind your business and you don't absolutely love what you do, it's going to be hard for it to take off.
My business is my favorite thing in the world, and it really doesn't even feel like work to me. In my opinion, that's when you know you're on the right path!
Another important thing is to take time to take courses or read about marketing, SEO and promoting your shop on social media.
It's a lot to take in at first, but after some trial and error you begin to get the hang of it and start to understand all the tools you need to help your business grow.
How much can an Etsy shop owner expect to earn?
It really depends on your price range, the demand for the product, and how much effort you put into promoting it.
When I first started my Etsy shop back in 2011, I was only making a couple a hundred a month, if that. In 2020, I'm projected to hit 6 figures by the end of the year.
What's your best advice for someone who is considering starting an Etsy shop?
My best advice would be to invest in yourself. Find an amazing marketing course and take it, buy yourself that machine or printer that you need to bring your business to life, show up on social media and let everyone see your personality shine through!
You need to believe in yourself, and have patience. Growing a business and starting an Etsy shop is something that requires a lot of trial and error.
You'll hit speed bumps. Just understand that it takes time to grow a business. Enjoy every step of the journey. Celebrate each and every milestone, no matter how big or small, you earned it!
This course is all about how to start from the very beginning and open your very own shop on Etsy!
It will guide you through writing titles, product descriptions, keywords, SEO, listing photos and so much more. I recommend it for beginners and people who are brand new to Etsy.
Summary
Starting an Etsy shop is a great side hustle idea for those who want to monetize their creativity with a flexible online business.
To learn more about Emily and her creative work, visit her website at Emily Cromwell Designs.
How to Start an Etsy Shop
Pin for Later!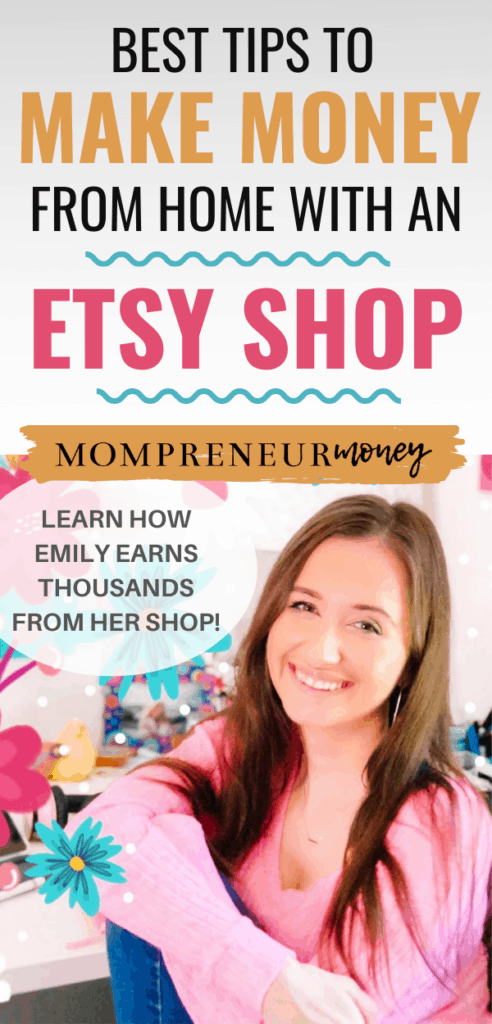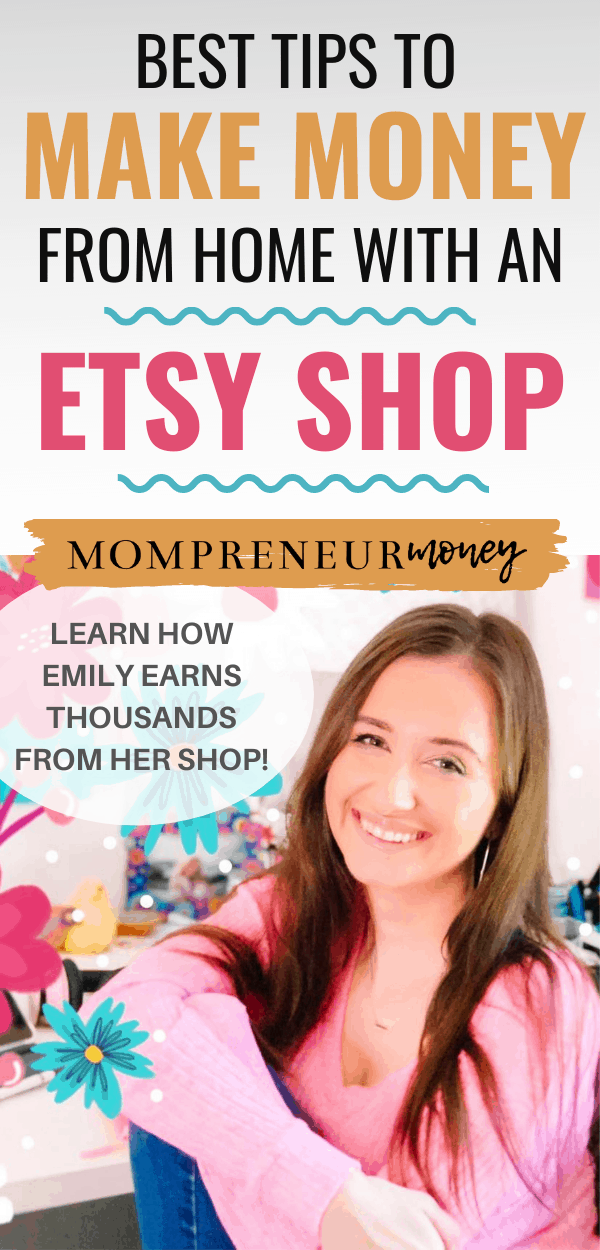 Keep Learning:
How To Sell Products On Your Blog
How to Market Your Side Hustle