How to Start A Freelance Business From Home
If you're looking for a flexible way to earn money from home, a freelance business is a great idea to explore.
An annual study by Upwork shows that over 57 million Americans have opted to start a freelance business. These numbers are expected to continue to rise as more and more people are unable (or unwilling) to work a traditional job.
The flexibility that comes with a career as a freelancer is very appealing. You can start your small business as a part-time freelancer while still working a day job.
The beauty of it all is that you get to create a lifestyle that you love, while you work from home and set your own hours. You get to decide how much time and effort you put into your freelance career.
Related Article: 20 Best Stay at Home Mom Jobs
Freelancing is a great opportunity to use your skills to start a side business that brings in additional income and has the potential to grow into a sustainable career as a full time freelancer.
Below is a step-by-step guide on how to start a freelance business from home.
Steps to Start a Successful Freelance Business
1. Know Your Goals
The first step in creating a successful freelance business is to set measurable goals. You need to know what you want from your business so that you can work toward achieving it.
Here are a few questions you should ask yourself while setting goals:
How many hours of week you want to work?
What types of clients do you want to work with?
What prices will you charge?
How much do you want to earn each month?
You may have the urge to skip this step, but it's important to have written goals as a way to keep yourself motivated and assess your progress. You can always adjust your goals as needed.
2. Choose a Profitable Niche
Deciding what kind of services you want to sell with your freelance business can be a difficult decision to make.
The more specific you can be with the type of services you offer and the type of client who will be best served by your services the better off you will be. This means you need to choose a niche.
My suggestion is that you choose a niche based on the skills that you currently have. Are you good at writing? Are you excellent at designing graphics? Do you have an amazing voice? Are you really good at building websites?
Think about the skills that you have and decide what specific service you can offer to get started. You should also be thinking about the rates for your freelance services. You want to be competitive, but do not undercharge. Set your rates based on the value you provide!
3. Find Your Target Audience
Saying that you will market your services to everyone is not going to cut it if you want to a successful freelance business.
You have to decide who your target audience is and why your services are a good fit for them.
When you identify your target audience, you enable yourself to better identify the problems they face. As a freelancer, if you can offer services that solve the problems of your target audience, you will be more successful and earn more money.
I had a school teacher who would always say, "You're only as good as you are specific." So, get very specific with who you believe your ideal client is and make adjustments as you begin working with more clients.
4. Create a Portfolio
Before you try to land any clients, you should create a portfolio with examples of your work. Potential clients will want to see evidence of your work to make sure that you are competent in your skills.
If you have examples of your work from past clients, great! But if not, no worries. You can create new examples of your work that show off your skills.
5. Create a Website
The best way to showcase examples of your work and feature your freelance services is to have a website.
Many times a website is the first impression for a potential client. As the business owner, you want to make sure that this first impression is a good one! That means having a well-organized, professional-looking website.
Now, when I say professional website, I don't mean that you need to pay hundreds or thousands of dollars to have a website created. You can easily and affordably create a professional freelance website on your own.
You don't have to spend a lot of time creating a website. All you really need is reliable website hosting and a professional theme to make your website look polished!
Your website should, at the very least, include the following pages:
About Me
Hire Me (services/pricing)
Portfolio
Contact
Remember, you don't have to over think your website. Keep it basic and professional. You can make improvements over time.
6. Market Your Freelance Services
After you have set up the infrastructure for your freelance business, you need a marketing strategy to promote your services and find clients!
There are a ton of different ways to promote your services from word of mouth marketing to social media to running ads to pitching clients and more! Here's a detailed article on how to find paying customers.
Don't forget to make sure your marketing method is based on your target audience. Knowing where to find your target audience (whether it's online or in person) will make a huge difference on your marketing efforts.
Best Freelance Business Ideas
Just in case you need a little help coming up with some good freelance business ideas, here are a few popular freelance services you can offer online.
Related Article: 10 Genuine Home Based Jobs Without Investment
Freelance Writer
Starting a career as a freelance writer is a great small business idea! The pay for freelance writing varies, but you can make a full-time income.
As a freelance writer, your services could include writing copy for blog posts, newsletters, books, website, sales letters, and more! copy for websites, newsletters, books and more! Running a freelance writing business will likely mean that you have to pitch your services to land clients, so having a portfolio of your work is very important.
Here's more information on how to become a freelance writer.
Graphic Designer
If you have a keen eye for graphic design, there is a lot of money to be made as a freelance graphic designer.
While it is a plus if you know how to navigate your way around graphic design tools like Adobe Photoshop and InDesign, you don't necessarily have to be a master of those tools in order to be a graphic design freelancer.
Tools like Canva and PicMonkey are easier to master and you can totally offer design services with a working knowledge of these easy to use tools.
You can earn money creating blog graphics, magazine ads, Pinterest pins, social media posts, logo designs and more for clients. The pay rates for freelance graphic designers varies but the average may be around $45 per hour.
Here's more information on how to become a graphic designer.
Social Media Manager
If you are a super user of any of the social media platforms, you can earn money online as a social media manager!
On average, a social media marketing job will pay around $20 per hour. I earned a little over $2,000 per month as a part-time social media manager for real estate agents.
You can find remote social media related positions on free job boards like Indeed.com and LinkedIn.com.
Here's how to start freelancing as a social media manager.
Virtual Assistant
Starting a freelance business as a virtual assistant is great for those with good organizational skills and communication skills.
As a VA, you can offer services such as managing invoices, managing email inboxes, customer calls, surveys, and more.
The average pay rate for an experienced virtual assistant is $30-$40 per hour.
Here is more information on how to build a Virtual Assistant Business.
Web Designer
If you have a gift for creating website, either by coding them from complete scratch or by building them from pre-designed templates, this is definitely a freelance service worth exploring!
The average rate for a freelance web designer is $30-$80 per hour.
You can offer a range of services including website set-up, website design, client training, maintenance, and more!
Here's more info on how to learn web design online.
Wrapping Up
Now that you have more information on how to start freelancing, it's time to take action!
Take a little time to think about the skills you currently have and what services you could potentially offer based on something you already know how to do well.
Additionally, you'll want to take a closer look into the licenses or permits you may need to secure in order to offer services in your state. You may also want to create an LLC and potentially get an EIN for your company.
Remember, that even as a freelancer, you will have tax liability so make sure you keep that in mind as you are setting up your business infrastructure.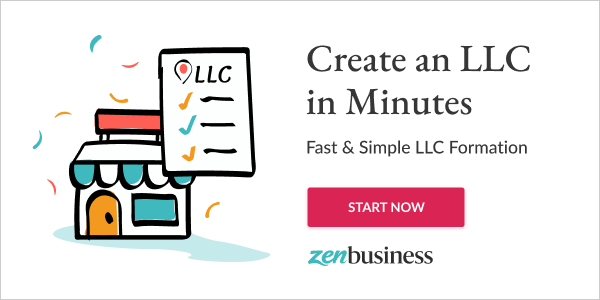 Keep Learning:
8 Free Online Classes For Moms