Looking for a quick Making Sense Of Affiliate Marketing review? It's no secret that I love talking about affiliate marketing tips.
You can learn all about how to start affiliate marketing here.
A few years ago I signed up for my first affiliate marketing training–a course called Making Sense of Affiliate Marketing run by a savvy personal finance blogger named Michelle.
At the time, Michelle was earning $50,000 a month from affiliate marketing.
I decided to take her course because I was dying to know how the heck she was making so much money from affiliate marketing alone.
Now, I've taken a lot of online courses in recent years, but there was something special about Michelle's course.
Making Sense of Affiliate Marketing Review in 3 Minutes
My opinion of the Making Sense of Affiliate Marketing course is that it's
honest and revealing
, it's relatively
easy to follow
, and at the moment,
pretty damn affordable
considering the fact that I once spent $2500 on a course that I still have not completely finished!
I finished Michelle's course in less than 10 days and within 30 days I was seeing results–increase in online followers, increase in traffic, increase in income.
Shortly after I finished the course, I was delighted to have an opportunity for a Q&A session with Michelle.
I had to hold back from asking her A MILLION QUESTIONS.
Instead, I settled on just a handful of questions that I felt would be an inspiration to other busy moms out there who were looking for ways to ethically monetize their blogs.
Okay, enough chatting from me, let's get to the good stuff!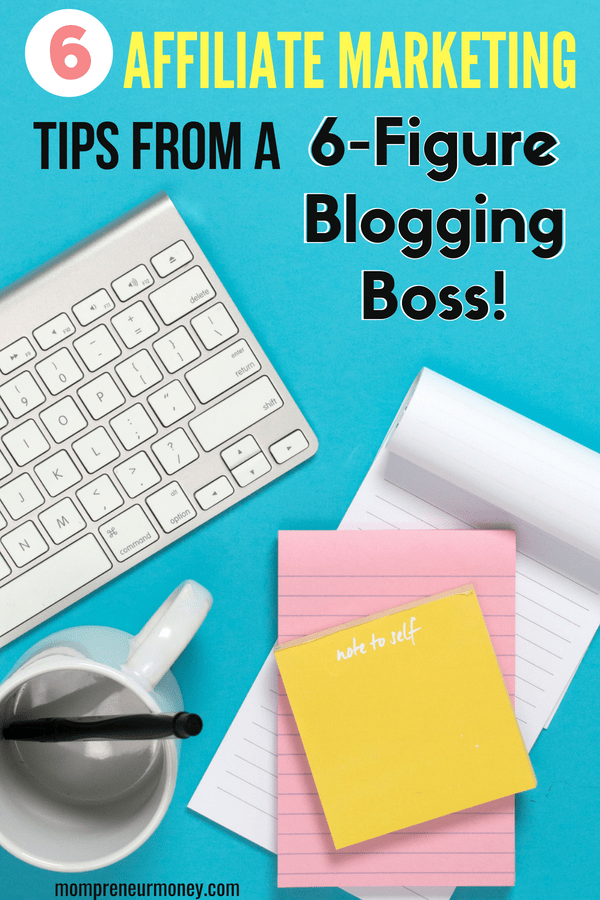 How did you get started with blogging and affiliate marketing?
My name is Michelle Schroeder-Gardner and I own and manage the personal finance blog Making Sense of Cents. I have three finance-related college degrees and I used to be a financial analyst before I quit my job to blog full-time.
In the summer of 2011, I started Making Sense of Cents with the goal of teaching people how to save money as well as talking about my personal finance situation.
This all came up after reading a magazine that featured a personal finance website in one of their articles. I became extremely interested in that website and my interest in blogging grew crazily after that.
This is interesting and hilarious because before that same summer, I had no idea what blogs were, that they even existed, that they could make money, and so on.
Blogging and especially affiliate marketing has changed my life for the better and it's something that I recommend everyone try if they are interested.
Making Sense of Cents is a blog where I write about the numerous ways to make extra money, the best ways to save money, reaching your dream life, traveling (me and my husband RV full-time), and more.
I love running Making Sense of Cents and I am very happy that this is now my full-time career, my business, and pretty much my life.
What was your BIGGEST DOUBT about affiliate marketing before you got started?
I've always been interested in affiliate marketing since I started blogging, but I never thought it was possible before.
I was always very doubtful about affiliate marketing because I thought that a blogger or online influencer had to have a huge amount of readers and a lot of traffic in order to be successful.
However, that all changed just around two years ago. One day I gave myself a goal of earning affiliate income, and I worked towards achieving that goal. It wasn't easy, but it was well worth it.
I started by making a little bit each month, and then it just continued to grow month after month. Eventually, I realized that you don't need a ton of page views or a huge following in order to make a great income through affiliate marketing.
I enjoy earning affiliate income because it can feel quite passive. You can create just one blog post or social media post, and potentially earn money from it years down the line, as long as you maintain it and keep generating traffic to it.
With affiliate marketing, I can enjoy life more and know that I am still able to earn a great living promoting products that I use and enjoy.
Think about it these terms: If you already enjoy a product, why not get paid to promote it?
Do you need a fancy website and a huge following to be successful with affiliate marketing?
No, you do not need a fancy website or a huge following each month in order to be successful with affiliate marketing. I believe that anyone with a platform (whether that be a blog, social media, etc.) can be successful with affiliate marketing, whether they have a small or large amount of page views.
Successful affiliate marketing is all about approaching your audience and affiliate marketing in the correct way so that you can do it effectively and efficiently.
Strategy and approaching your readers correctly are all topics that I teach in my Making Sense of Affiliate Marketing Course.
How do you keep from being the "icky" salesperson when it comes to promoting a product?
There are plenty of ways to promote an affiliate product without being icky. And, due to this, you cannot just slap affiliate links on your blog and make affiliate income.
You have to have some sort of strategy, which is what I teach in Making Sense of Affiliate Marketing.
So many people are afraid of affiliate marketing because they are afraid of being too "salesy." I have never had someone tell me that I'm salesy or pushy, and I've even had people ask me how I make money through affiliate marketing because they never see me try to sell things.
You don't need a ton of followers in order to make money with affiliate marketing, but you definitely need a loyal audience that trusts what you have to say.
If they don't trust you, then they won't purchase anything through you. So, you need to build trust with your readers and only promote products that you truly believe in.
How important is it for bloggers to diversify their income streams? 
It is extremely important for bloggers to diversify their income streams, and this is actually one of the big reasons for why I started trying to earn affiliate income.
Nearly all of my income was coming from advertising on my blog (such as sponsored posts) and through freelancing for other bloggers.
It was tiring work, and I wanted something more passive. Plus, by diversifying my income, I wasn't as reliant on one form of work for my earnings.
What's your favorite compliment, so far, that you've received from a student of your course?
The best compliments are the great testimonials! With my Making Sense of Affiliate Marketing course:
One blogger went from $87 a month in affiliate income before taking the course, to over $1,700 a month after!
One blogger received their first affiliate sale just two days after taking the course (and they were a brand new blogger too!).
Another blogger doubled their monthly affiliate income from $2,500 to $5,000.
Next Steps
If Michelle can't convince you to give affiliate marketing a try, I don't know what will!
The crazy thing is that she's not the only one making money from this type of income stream.
There are many success stories of people who have been able to 'make it happen'.
Maybe it won't be on a scale of 6 figures a month–but 4-5 figures per month is certainly a realistic goal!
Of course, there were other affiliate marketing courses I considered, but I'm so thankful I chose Making Sense of Affiliate Marketing. Even the people in the private Facebook group for this course are awesome!
I hope this post has inspired you to incorporate affiliate marketing into your monetization strategy and also to invest in yourself and your business!
If you're looking for an easy way to start making affiliate income on your blog, check out my printable affiliate marketing planner.
Did you enjoy this post on affiliate marketing tips from Michelle Schroeder Gardner? You may also enjoy these: