100 Best Tools For Course Creators. You are a creator who wants to know what the best resources for course creators are.
There are many mom blog resources and course creator tools you need to run a successful online business.
The truth is that there are a lot of awesome tools out there that we could be using to boost our businesses and productivity.
The question is: WHERE THE HECK DO YOU START?
Because you have to start somewhere, right?
Below are the steps and tools I recommend for those who want to successfully grow an online business selling courses.
These are business tools that I use to run MompreneurMoney.com + some educational resources that I have personally used.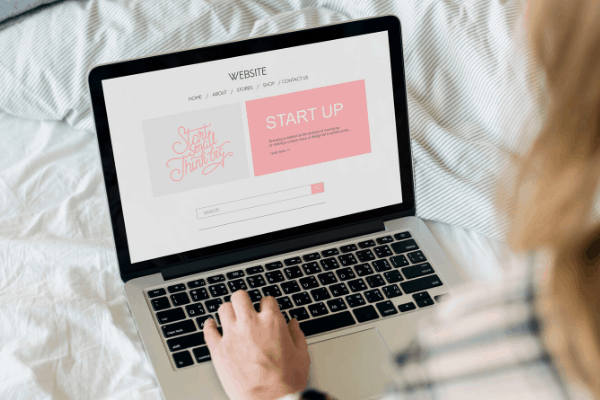 100 Best Resources For Course Creators + Mom Bloggers
Resources to Start a Blog
SiteGround – I recommend Siteground for hosting your blog if you are just getting started. Their pricing starts at $3.95 per month they have an amazing customer service team. If you don't already have a blog/website, then please come back to this resource page later and instead click here to read my post on How to Start a Blog You Can Monetize.
BigScoots
– I recently switched my hosting to BigScoots because I wanted my websites to run faster and more efficiently (now that I've been blogging for a few years).
Bigscoots is a fully managed WordPress service so it requires a little less work on my end. At $34.95 per month, it is more costly than the self-hosted service I mentioned above–totally worth the extra bucks for me.
Related Article: How to Start a Mom Blog
Resources to Create an Online Course
Kajabi – Kajabi is the best, most professional tool to sell your courses and coaching programs.
Teachable – I use the Teachable platform to create and sell online courses to my audience. It's a great platform with an affordable monthly cost that helps to keep my expenses low.
You can check out the best online course platforms here and other affordable tools I use to create my courses here.
Resources for WordPress Themes
Genesis Framework – This is the tool I use to make sure the overall framework of my website remains steady. Genesis Framework allows you to quickly and easily build beautiful websites with WordPress without stressing about altering the HTML code. My website runs on Genesis Framework and a Genesis Child Theme from Restored 316 Designs.
Restored 316 Designs – After you secure your web hosting, and install Genesis Framework, you'll need a website theme to beautify it all! I love the beautiful, feminine WordPress themes offered by Restored 316 Designs. They run on Genesis Framework and make your blog look professional and amazing for a fraction of the cost of paying a web designer for a custom look!
Bluchic – Bluchic has some really lovely feminine WordPress themes, landing page templates, Canva templates and more! You don't need to use Genesis Framework to use these themes.
Resources to Build an Email List
ConvertKit – Start building your email list as soon as possible because it will be your main communication gateway with your audience. After using MailChimp and AWeber, I started using ConvertKit a few years ago and fell in love with this platform. You can use it to create email campaigns, free text-based courses and give away my free workbooks and planners. The premium plans start at $29 per month.
Moosend – I recently started using Moosend for email marketing and I'm enjoying the features of this software. At just $10 per month for the premium plan, you get built-in email templates, you can create landing pages, subscription forms and more!
Resources for Graphic Design + Feminine Blog Graphics
Canva – I'm infatuated with Canva!!! This is what I use to make my website headers, Pinterest images, Kindle book covers, etc. I pay for the extra features like unlimited storage and access to thousands of stock photography in the premium plan which costs me less than $13 per month.
Creative Market – I use this site to purchase fonts for my book covers, find background patterns, and even images for my website and books.
Styled Stock Society– I invested in a lifetime membership. This affordable one-time cost is well worth it for access to thousands of beautiful images that I can use on blog posts, Pinterest pins, Facebook promotions and more!
Resources to Grow Your Blog Traffic
(Important Message: Don't try to tackle EVERY TRAFFIC SOURCE at once. Pick one, perfect your craft, then move on to another traffic source.)
Easy On-Page SEO for Beginners – If you want to grow your blog traffic from Google, this ebook is a great place to start! The best part of this book is that it walks you through EXACTLY how to format your blog posts for search engine optimization.
The Pinteresting Marketing Course – This resource is all about teaching you how to grow your blog traffic by using Pinterest as a growth marketing tool. The strategies in this course can be applied to any type of online business you may have.
Resources to Convert your Traffic To Subscribers & Customers
ConvertBox – This is such a handy tool! Create click-worthy content around your blog that encourages your readers to take action and subscribe to your list, your social media, buy your products, and so much more.
Additional Blogging Resources
Build a Beautiful Website – If you have a vision for your website, but you don't really know how to bring that vision into reality, this training is for you. It will help you to build a successful website in 5 days.
Making Sense of Affiliate Marketing – This course is the primary reason I've been able to grow my affiliate marketing income by several hundred dollars per month. Michelle, the course creator, is an affiliate income queen and I don't know of any course better than hers and as affordable as hers to help you learn the ropes of affiliate marketing!.
Feeling more confident about resources to create a successful blog?
These are the mom blog resources that have kept my business running over the years.
I know that there are plenty of awesome blogging tools for mom entrepreneurs out there, but as I said at the beginning…you have to start somewhere. This list is a good start.
Keep learning: