We are one month into 2017, and happily, I can say that I've been pretty good about keeping up with my goal planning and action-taking for my life and my biz.  When you're balancing running a business with running after two rambunctious little boys, it's a miracle anything gets done!
On the personal side of things, I decided to try a 98% Vegan Diet for 6 weeks. I'm about 11 days in and I feel great (although my meat & cheese-loving workout pals from South Carolina have been giving me the side-eye on Marco Polo all this week!)
On a business tip, I celebrated my first affiliate marketing sale of the year just 7 days into January. Woot, Woot!
I earned a $29 commission from a company that I've been following for a while, but only recently realized they offered an affiliate program.
Now, for some of you, $29 doesn't seem like much. However, you have to look at the big picture and start thinking long-term darling [flips hair and smiles smugly]. A few $29 commission payments can really add up to some nice extra income over time. Every dollar counts!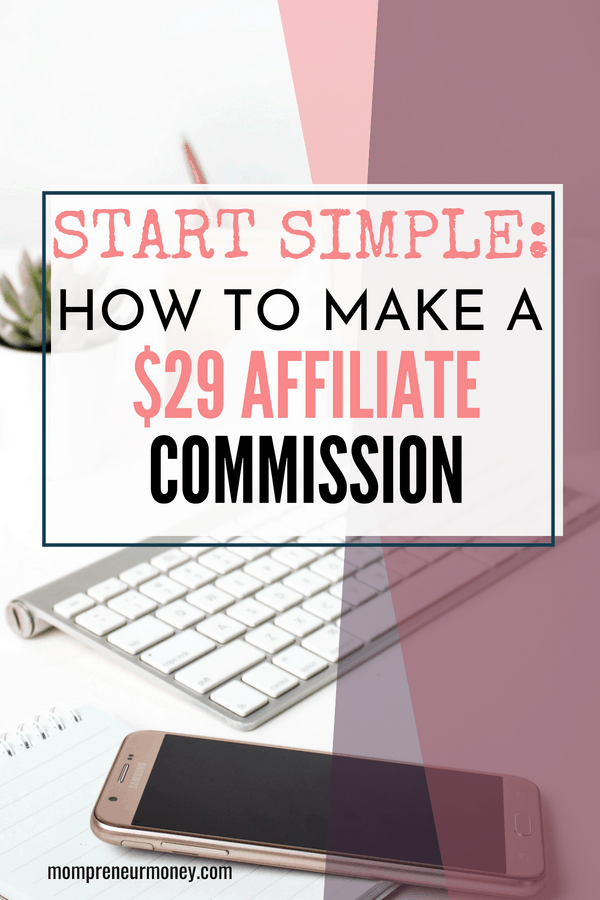 Here's how it happened:
1. On another blog I follow, I saw that this person was promoting a product from a website that I follow weekly, so I investigated to figure out where this company's affiliate program was being hosted. (Read here about locating affiliate programs.)
2. I realized that the affiliate program was hosted within a network (ShareASale) that I already have an account with. This was great because I already know the process of how to apply to an affiliate program within this network.
3. I found the affiliate sign-up process instructions within the network, read through them, and then completed the 5-minute affiliate application which basically asks how + where you plan to promote the product. I listed my website, social media following, and email list as main promotional strategies.
4. I waited for a response from the affiliate manager, then did a little dance for joy when I received a thumbs-up.
5. Finally, after being accepted to the affiliate program, I accessed the affiliate resource area to find the affiliate links and banner images offered by the affiliate manager. Most of the companies I work with via ShareASale include great graphics that you can use on your website. The key is finding a graphic that fits with your branding. Here is the banner I chose for my website. You can see a live version of this in the sidebar of my website.
The banner images are actually provided in HTML code. This code includes a unique tracking code which automatically links any sales made from clicks to that banner directly to you.
So I simply copied and pasted the code into the sidebar of my website and a few days later I had made my first sale!
Based on the sales metrics provided to me inside the affiliate admin area, it appears that this person spent $58 with this particular vendor. That means I received a 50% commission. Not bad for simply promoting a brand that I actually use and adore!
In the example above, you can see the metrics show me which "page banner was clicked from". This shows me that the person was reading my January Business Planning blog post before they clicked on the banner. The metrics also confirm the exact "BannerID Clicked". If I click the blue "View" link, then a box pops up to show me the banner image clicked.
I purchase online courses all the time, and this company happens to be one of my favorite learning spots. Being an affiliate for this company allowed me to earn an income by sharing this great resource that I use with my blog audience.
That's what I call working smarter, not harder!
Want to know if Affiliate Marketing is a good income stream for you?
If you're interested in learning more about affiliate marketing, I highly suggest this Affiliate Marketing Course.
Have you had success with affiliate marketing on your blog? Are you hesitant to get started? If so, what's stopping you? Hit reply to this post and let me know!
Chat soon!