Interview with a Successful Personal Finance Blogger
Thinking about starting a personal finance blog? Starting a blog is a wonderful opportunity to share you knowledge online with others.
It's always great to read blogging advice and tips from others who are a few steps ahead of you in the process. Enjoy this short interview with successful personal finance blogger Jackie Beck!
What's the name of your personal finance blog?
My site is JackieBeck.com, and I write about how to get out of debt and love managing your money. (My site's tagline is "Debt is not forever" and it's absolutely not! We paid off over $147,000 and have been debt free ever since.)

How long have you been blogging and what made you decide to start a personal finance blog?
I've been blogging about personal finance since 2006. I originally began because I wanted to improve both my money and my writing, and blogging about personal finance seemed like a great way to accomplish both goals at once. I continued doing so because I love it! My site also provides a home for the app I created, which is called Pay Off Debt.

Related Content: Here's where to go if you need a Financial BFF.
How many children do you have? What do they think about you being a blogger?
I have a son who is 24. It's strange to think he was just barely a teenager when I started blogging, and now he's an adult living on his own. As far as me being a blogger goes, I think it's just a normal job to him. He doesn't think much about it either way, but is glad I'm doing something that interests me. When he was younger he would help me out occasionally.


What's your favorite thing about running a personal finance blog?
Getting to interact with all the amazing and interesting people you meet, which includes both readers and fellow bloggers.

What your least favorite thing about blogging?
I hate when I end up wasting a lot of time trying to fix something that I should have just hired out. For example, I spent about 6 hours trying to fix a CSS issue recently. $15 and 1 hour after that, someone from Fiverr had everything working the way I wanted.

What are your favorite blogging tools that you simply cannot go without?
I love Social Warfare because it makes it super easy to add images that are optimized for both Pinterest and Facebook/Twitter to each post. It's super important to be able to do that so that posts get better traction when they're shared on each platform, and Social Warfare makes it silly easy to include the necessary images.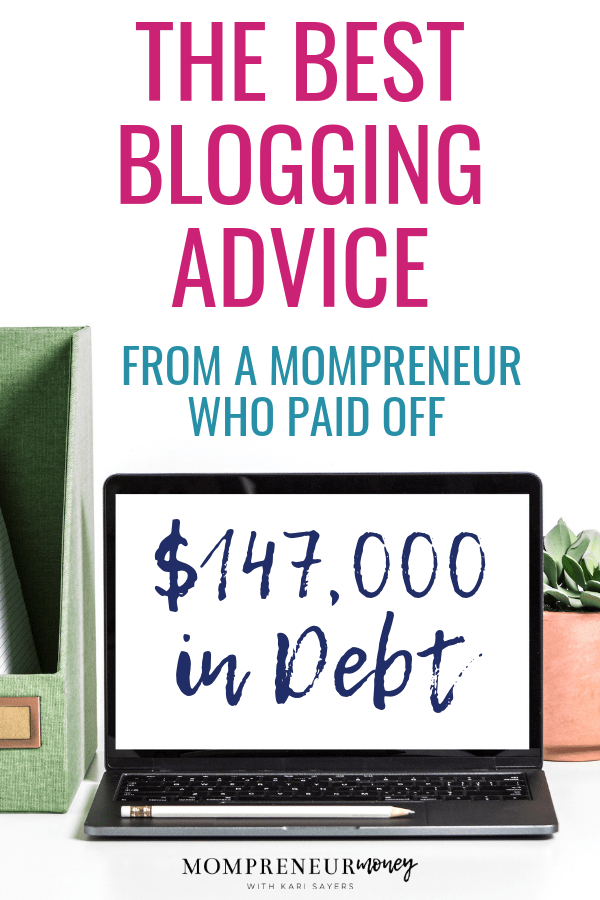 What's the best advice you would give to a mom looking to start her own blog?
Do not waste time trying to come up with the "right" business name, business plan, business card, etc. Instead, focus on finding out what works regarding your target goal as fast as you can.
For example, if you're going to sell a product on your site, test out selling it to ground-floor people who know it's not yet completed but who want to be the first to get it when it's done. There's nothing that gauges interest more accurately than people actually making a purchase.
If your goal is to write, start writing NOW and then promote what you've done. People have to know about what you're doing for it to make a difference. In short: Don't agonize. You can always change things up later. And promote way more than feels natural.

Just for fun: If you were a beverage, which beverage would you be?
I'd have to say fresh lemonade. I love the tart flavor and how it actually seems to cool you down on a hot day. I'm also a fan of just plain water. (I drink a LOT of water.) I think what you probably can tell from this answer is that I live in Arizona, land of the burning sun 🙂
Want to connect with Jackie?
Did you like this post? Keep learning:
Affiliate Programs for Mom Bloggers