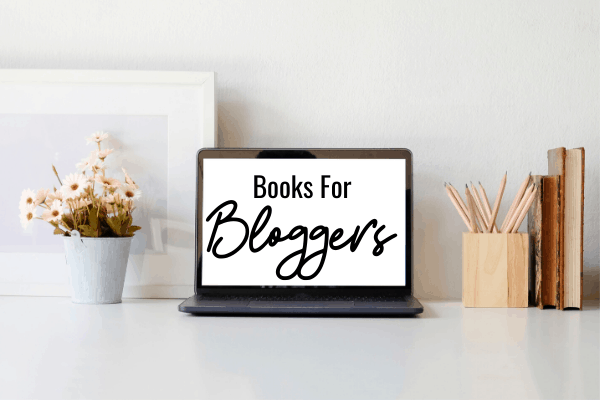 Looking for some good books for bloggers to help grow your business?
Once upon a time, the only kind of books I read were works of fiction–Stephen King, Octavia Butler, and Stephenie Meyer (yes, the Twilight novels were a guilty pleasure…don't judge me).
However, when I became a blogger, I began devouring books about blogging and online business.
I know that success leaves clues, and by reading books written by successful bloggers, I could pick up on the tips and resources they used to become successful business owners.
Whether you are just getting started on your blogging journey or if you are already on your way to creating a profitable blog, investing in blogging books is a low-cost opportunity to learn from the ropes from successful entrepreneurs.
How do you know which blogging books are the best?
Don't just browse the best-looking book covers on Google or Amazon to pick a book. Find out what books your favorite bloggers and online entrepreneur are reading and start with that list.
In the list below, I'm sharing 13 books about blogging that also cover a few other important topics every blogger should work on including building creative confidence, business mindset, blog planning, earning a living online and more!
If you haven't yet started a blog, you can read here about starting a WordPress blog and read here for some blog post ideas that work for any niche.
Please note: This post contains affiliate links to products I love…at no extra cost to you.
13 Super Popular Business Books for Bloggers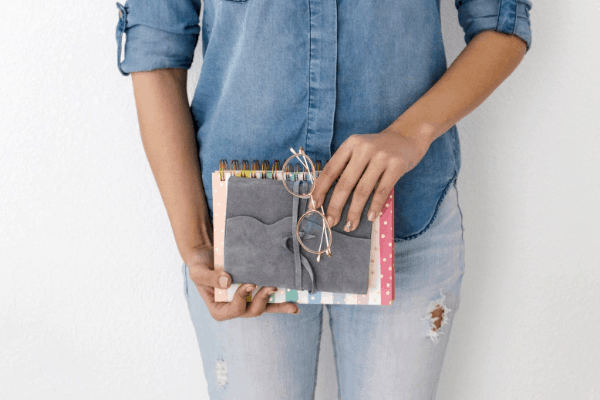 How to Blog for Profit: Without Selling Your Soul by Ruth Soukup
Ruth is the founder of the highly successful blog Living Well and Spending Less. She started her blog to document her journey as she tried to control her spending habits. Her blog is now one of the most popular personal finance blogs in the world and is a 7-Figure per year business. In addition to publishing books for bloggers, she's also the founder of Elite Blog Academy.
The One Hour Content Plan by Meera Kothand
If you want to master content marketing, you should read this book by blogger Meera Kothand.
Meera specializes in helping bloggers to grow their blogs with simple marketing strategies. What I love most about Meera's platform is that she is all about digital marketing and sharing step-by-step action plans. Her book is great for those looking to create content ideas for their blogs.
A Step-By-Step Guide for Making Affiliate Income Quickly by Kari Sayers
If you want to learn how to start affiliate marketing, this PDF book is perfect for beginners. I created this step by step affiliate guide to simplify the affiliate marketing process to help more creatives to make money blogging with affiliate links.
Vlog Like A Boss: How to Kill It Online with Video Blogging by Amy Schmittauer
Amy got her start in the online world with her popular blog Savvy Sexy Social (which she has since moved on from) and her YouTube channel teaching women how to start a successful vlog. She is now the co-founder of the video marketing agency AfterMarq. Her book is a wonderful resource for any blogger who wants to learn of ropes of video blogging.
Easy On-Page SEO for Beginners by Debbie Gartner
If you want to grow your blog traffic from search engines, read this book from Debbie Gartner. She is making a living from a blog about flooring that gets thousands of visitors from Google each month. The best part of this book is that it walks you through EXACTLY how to format your blog posts for search engine optimization
How to be a Bawse: A Guide to Conquering Life by Lilly Singh
Lilly Singh's story is amazing to me. She makes a fortune by writing, directing, and starring in her YouTube videos. It all started with a short confessional that she posted on YouTube and at one point she was the highest paid women on YouTube. Her book is all about how to love your life, cultivate self-confidence, and be a hustler!
Side Hustle: From Ideas to Income in 27 Days by Chris Guillebeau
You caught me! This author is not a woman, but I really love his books! Chris is the best-selling author of the book The $100 Startup–which happens to be one of the first entrepreneurial books to inspire me to pursue my online business goals. In his book Side Hustle, he shares tips and strategies on how to create an additional income stream without giving up the security of your full-time job.
How to Make a Living with Your Writing by Joanna Penn
Joanna is the founder of the popular blog The Creative Penn where she makes a living publishing both fiction and non-fiction books. As someone with a hobby for writing fiction, I enjoy reading her content because it shows how she has created a business that revolves around two different passions.
Lucky Bitch by Denise Duffield Thomas
Denise is a self-made millionaire who got her start in the online world with her wildly popular blog Lucky Bitch where she teaches women how to apply the Law of Attraction to create healthy money mindsets around their businesses. Her first book, Get Rich Lucky Bitch was a best seller. In her new book, she gives instructions on how to create luck in all aspects of your life including money and business.
Girl Code by Cara Alwill Leyba
Cara is a former digital advertising director for retail brands turned entrepreneur. She is a best-selling author of numerous self-help and motivational books that offer lifestyle tips, mindset advice, entrepreneurial strategies for women in business. Her books is a must-read for female entrepreneurs!
Highly Recommended Blog and Editorial Planners
Blog Planners are great resources to help hold yourself accountable for your blogging goals and track your progress.
If you are looking for a good blog planner, below are three highly-rated ones that you can order on Amazon. The lady bosses who created these planners are some of my favorite bloggers who I have followed online for a while.
This one-year blog editorial planner helps you create a purposeful and profitable content plan for your blog through a mini blog business plan, ideal reader survey, monthly theme planning, monthly content planning, and standard monthly calendars.
A planning and editorial system designed for ambitious bloggers and solopreneurs to create intentional content, grow and nurture an audience and build a business around your blog.
The Badass Blog Planner is the must-have workbook to blog with purpose and grow your online presence like a pro. This blog planner comes with worksheets to help you plan your content, social media posts, products/services, newsletters and more!
Wrapping Up
I truly hope that these entrepreneurs and their books will inspire you on your blogging journey as much as much as they have inspired me!
Creating a profitable blog isn't something that happens overnight for most bloggers. For most of us, it takes a considerable investment of our time, energy, and yes, some funds to move in the direction of having a successful blog.
The financial investment you make in your blog doesn't have to break the bank or be thousands upon thousands of dollars. As you can see from the resources listed above, books about blogging can be an affordable way to learn.
If there are other blogging books or resources that you recommend, please let me know in the comments below!
Don't forget to share this post by pinning it, tweeting it, and posting it wherever you think it could be beneficial for other lady bosses!
13 Popular Books About Blogging
Pin for Later!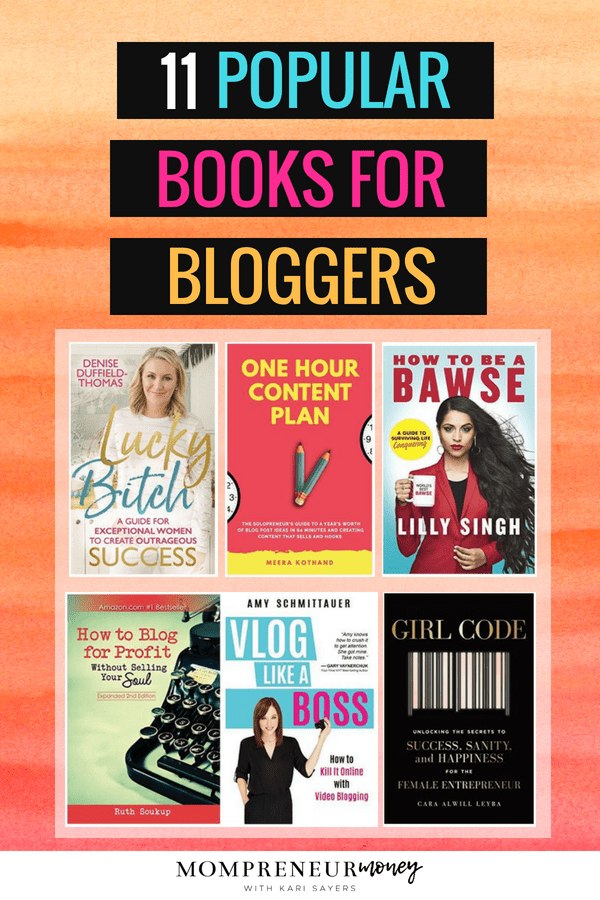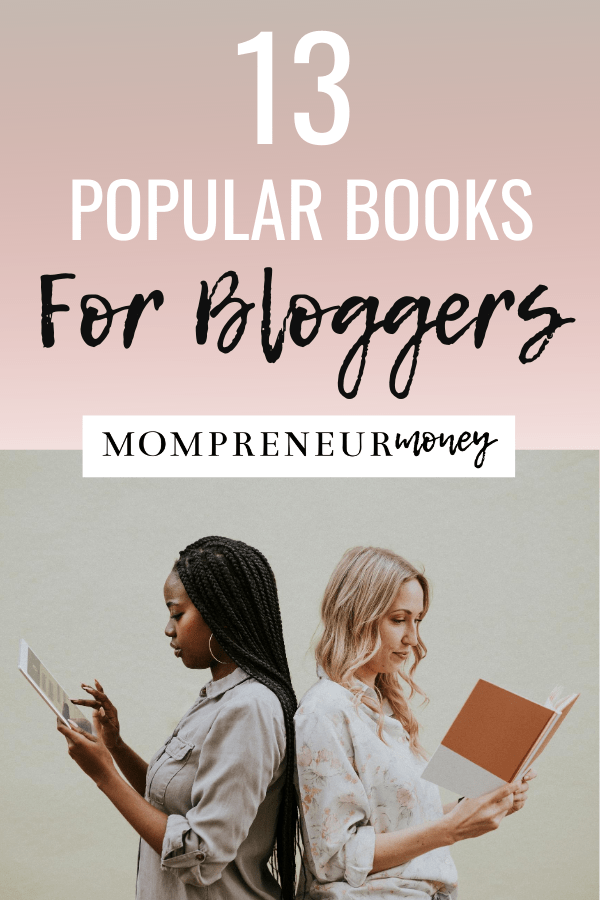 Keep Learning:
How to Make a Full-Time Income from Blogging in 6 months
10 Mom Entrepreneur Blogs That Will Inspire You To Be a Boss Mom!