12 Best Online Courses For Stay At Home Moms
Your daily schedule as stay at home mom gets busy. From preparing meals to picking up and dropping off kids at school to keeping the house organized, your to-do list is always a mile long.
But what are you doing for yourself on a daily or weekly basis? What are you doing for your own self-improvement? How are you nurturing your own creativity?
Taking online courses is one of the best forms of personal development that I can recommend for stay at home moms. Online classes tend to be more flexible only requiring you to dedicate a few hours a week to learning. This makes it easier to build into your schedule.
There are plenty of certificate and degree programs that moms can take online which focus on a particular area of study. I've contemplated the idea of enrolling in an online doctoral degree program. However, to be honest I prefer shorter, self-paced online courses that require less of a time commitment and are more affordable than typical degree programs.
Short, self-paced online courses give you an opportunity to learn something new from the comfort of your own home. They give you something new and exciting to pursue and can help you to fulfill your career or business aspirations.
Not to mention, what you learn from online courses can lead to opportunities to make money from home.
Below are a list of my favorite and best online courses for stay at home moms. All of the online courses on this list are either free courses or low cost courses (at less than $100).
Affordable Online Classes For Stay At Home Moms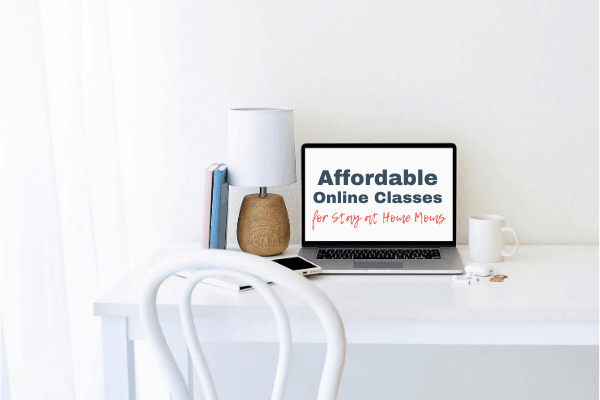 Make Over Your Mornings
Make Over Your Mornings is an online course to help you better organize and streamline your daily routines, increase your productivity and find more time to spend doing things you love.
This $17 online course is designed to be completed in 15 minutes per day over the course of two weeks. It includes 14 videos, a printable workbook and daily projects.
Sign-up here.
Coping Skills and Self-Care for Mental Health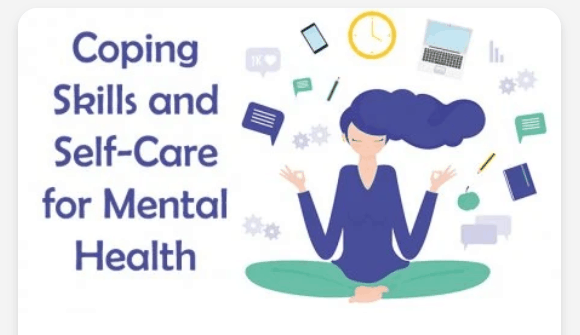 This course is for anyone who's struggling with intense feelings of sadness, anger, anxiety, or stress. You'll learn how ways you can self-soothe or cope with emotions.
Sign up for free here.
The Get It Together Girl System
This is for the moms who are trying their hardest to get it together.  The course teaches you how to manage your home, business, children and relationships without losing your mind. This $27 course includes 20 printable planning pages and the limitless productivity video course.
Sign up here.
Improving Your Self Talk
This awesome email course will help you to improve your inner monologue and subsequently your mental health. This free course delivers 10 lessons over 10 days to help you improve your mindset.
Sign up for free here.
Photography for Bloggers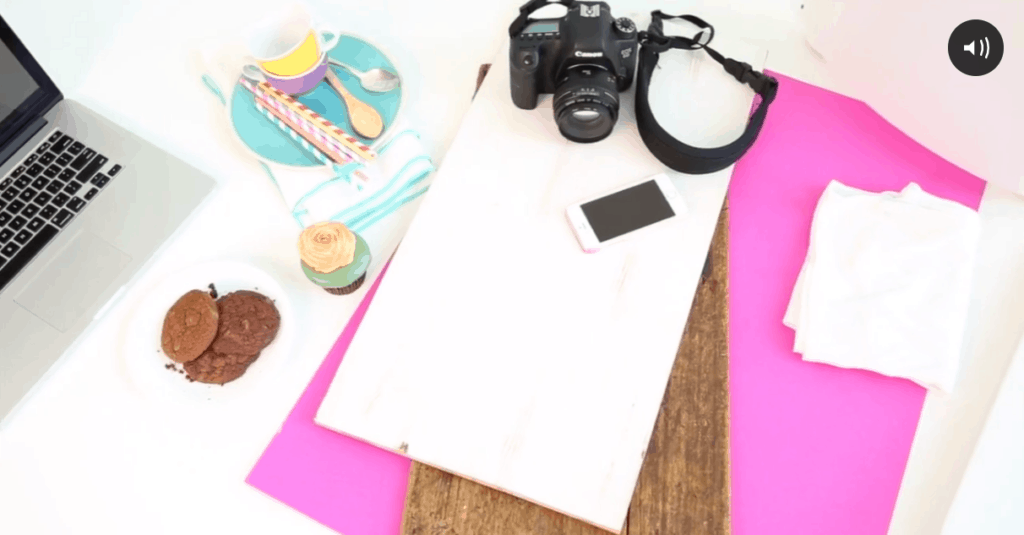 For moms who have decided to make money blogging, this $39 course will teach you how to take great photos that make your blog content stand out. You'll get a quick overview of how to use manual controls on a DSLR camera. Then you'll learn how to use photography lighting techniques to create stunning photos.
Sign up here.
Opening an Etsy Shop: Creating a Successful Etsy Shop From Start to Finish
This course walks you through the steps of running a successful Etsy Shop. The course teaches you how to bring your idea to life and start a business selling your handmade items. You'll learn how to write product descriptions that sell, best practices for branding and marketing, the best practices for Etsy SEO, and more!
Sign up for free here.
Starting a Freelance Business: Ten Essential Tips
Starting a freelance business is one of the most flexible job ideas for stay at home moms. This 10 lesson audio course will introduce you to how to use your skills to become a freelance writer and make money from home.
Sign up here.
How to Make Money with Calligraphy/Lettering from Home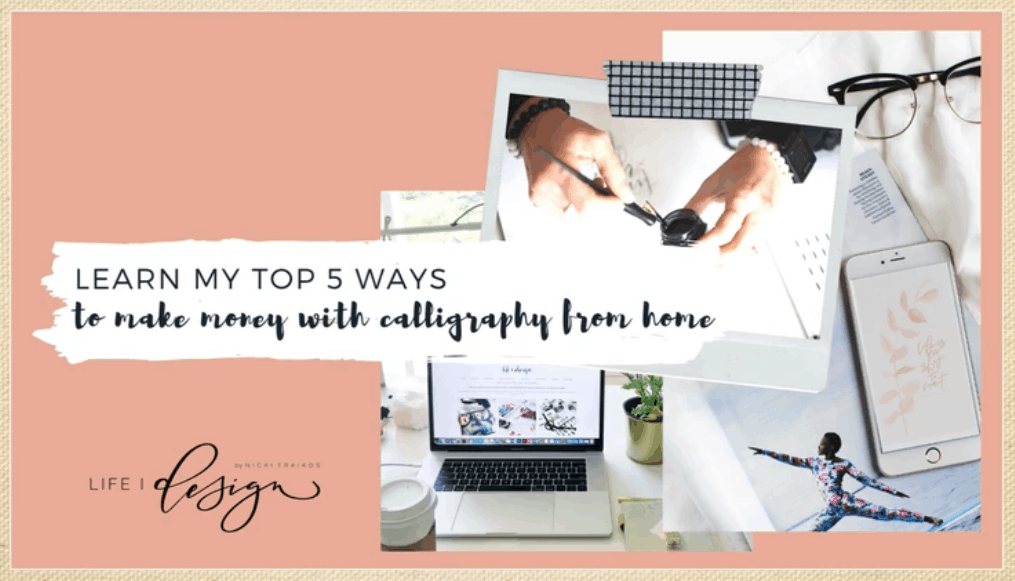 If you are into calligraphy and lettering, this course will show you how to make an online business out of those skills. You'll learn how to turn your calligraphy hobby into a side hustle.
Sign up for free here.
Start a Virtual Assistant Business: Create Services That Sell
This class is perfect for stay at home moms who want to learn more about becoming a virtual assistant either full time or part time. You'll learn how to identify your niche, how to decide what type of clients you want, how to price your services and more!
Sign up for free here.
How to Create and Sell Products Using Printful and Shopify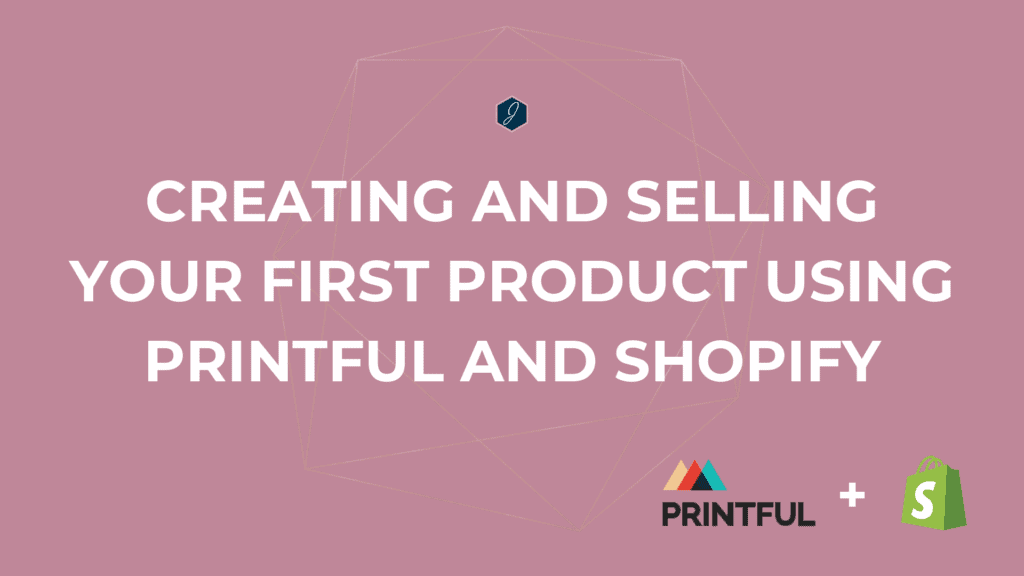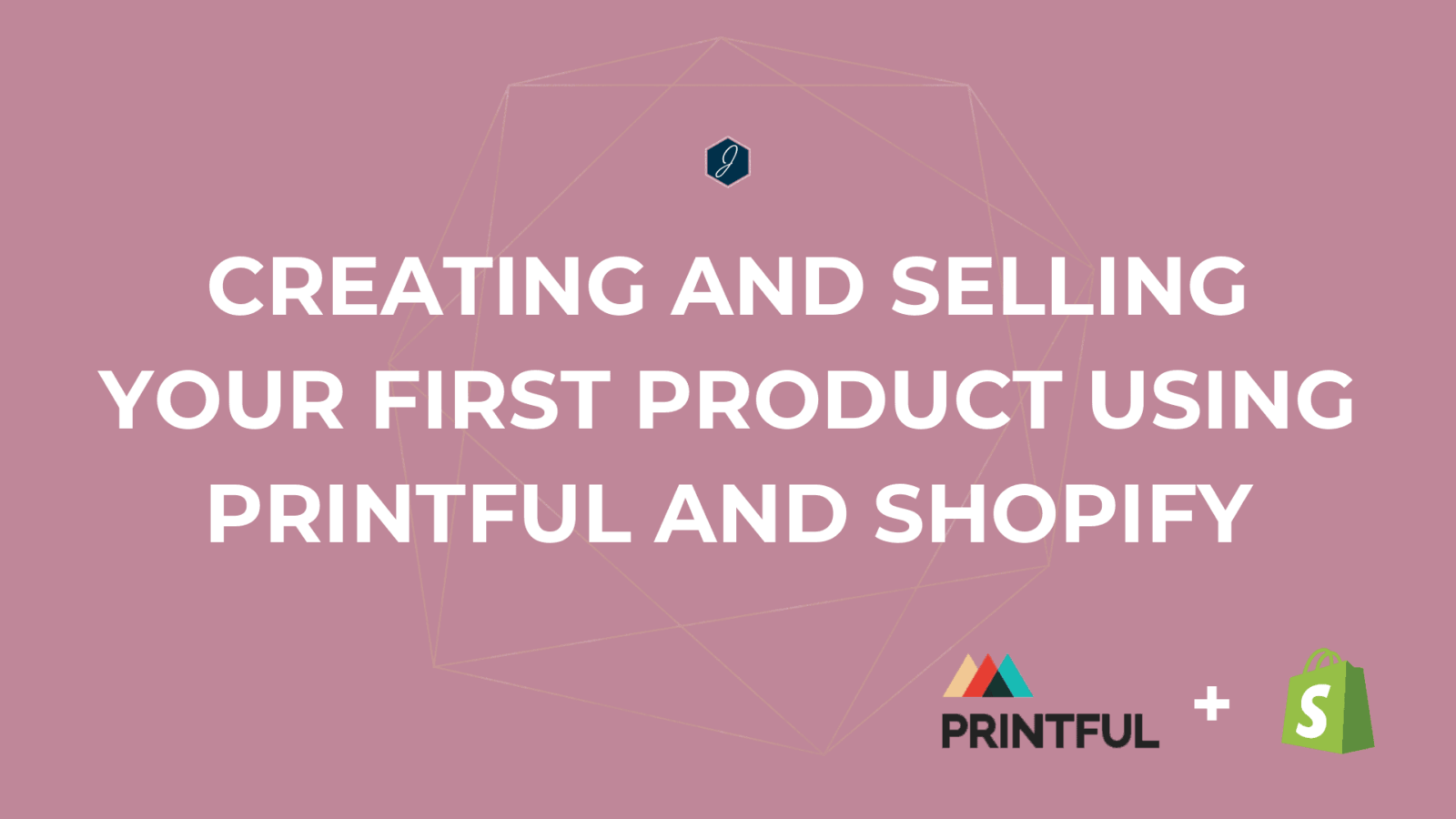 If you want to create an online shop and not have to worry about inventory, this online course is perfect for you! In this class, you'll learn how to set-up your first drop-shipping store selling custom items without the hassle of having to deal with production or delivery.
Sign up for free here.
Social Media Marketing for Beginners
This course provides you with the tools and techniques you need to become an social media manager or you can use what you learn to better market your own online business.
Sign up for free here.
How to Create and Sell Online Courses
This $59 course is all about learning how to make money teaching what you know online. It's great for stay at home moms because it doesn't require you to actually teach a live class. It teaches you how to pre-record lessons and upload them to online teaching platforms for passive income.
Sign up here.
Wrapping Up
The online courses above are just a few examples of free/low-cost options available to stay at home moms.
Skillshare has tons of self-paced courses and workshops to choose from. Brit.co, LinkedIn Learning, and Hire My Mom also have numerous classes and workshops that you can access for free or a small monthly membership fee.
Of course, if you want to make money online, I absolutely believe learning how to start a blog and using affiliate links to make money with affiliate marketing are great starting points for stay at home moms.
Whether you are looking into options for working from home or you just want to learn something new, the information on this page will give you a jump-start. Be sure to bookmark this page or pin it for easy access later.
Best Online Courses for Stay At Home Moms
Pin for Later!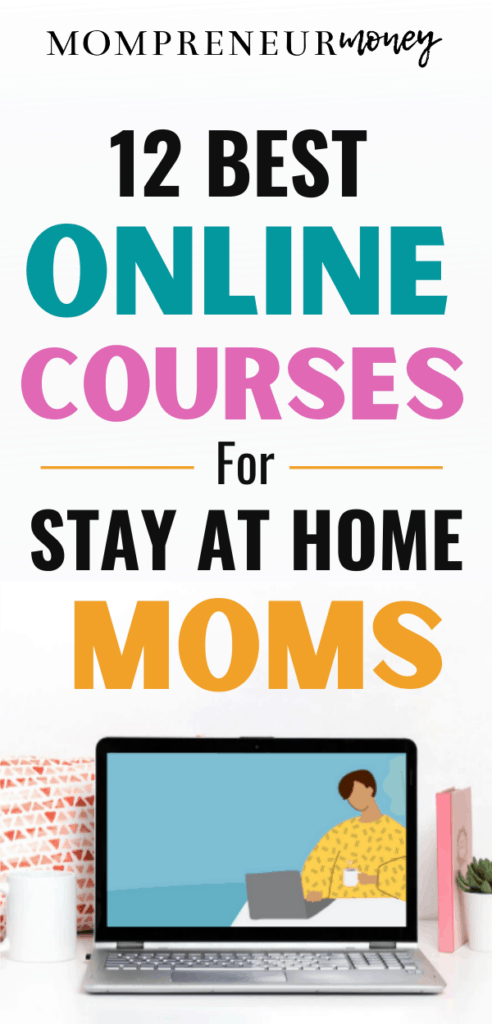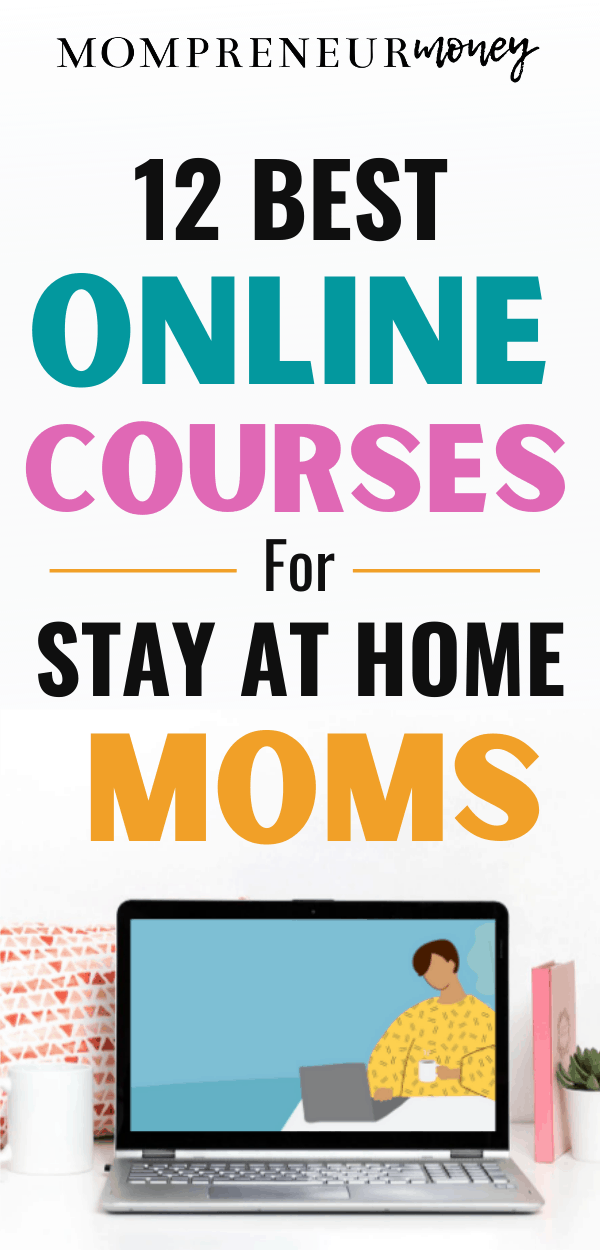 Keep Learning:
How to Make Time for Yourself as a Working Mom
5 Easy Ways to Meet Mom Friends in Life and Business